Chesapeake Va Family Photographer
The W Family and I had so much fun out at Mount Pleasant Farms. They had a big red barn, some chickens and a peach orchard. Grace wasn't too sure about the chickens and looked at them for a while. Then she became sad/scared, poor girl.
She loved hugging her little monkey. It was so adorable.
Her blue eyes are so big and precious!
I just love this face I captured. I didn't even see her make it and only found it once I got home.
She sure did love her animals. Grace was such an easy going little girl. She did make me work for smiles though.
She decided she didn't want her lamb in the bucket anymore and tossed it out.
Mommy and Grace hugging on her monkey.
You could tell that Grace loved her daddy so much. Definitely a great father/daughter bond.
She also got to play with bubbles for the first time. She wasn't too sure about those either.
Such a sweet family. I had so much fun with them today.
She was so chilly at the end so we wrapped her up like a burrito and put the little owl hat on her.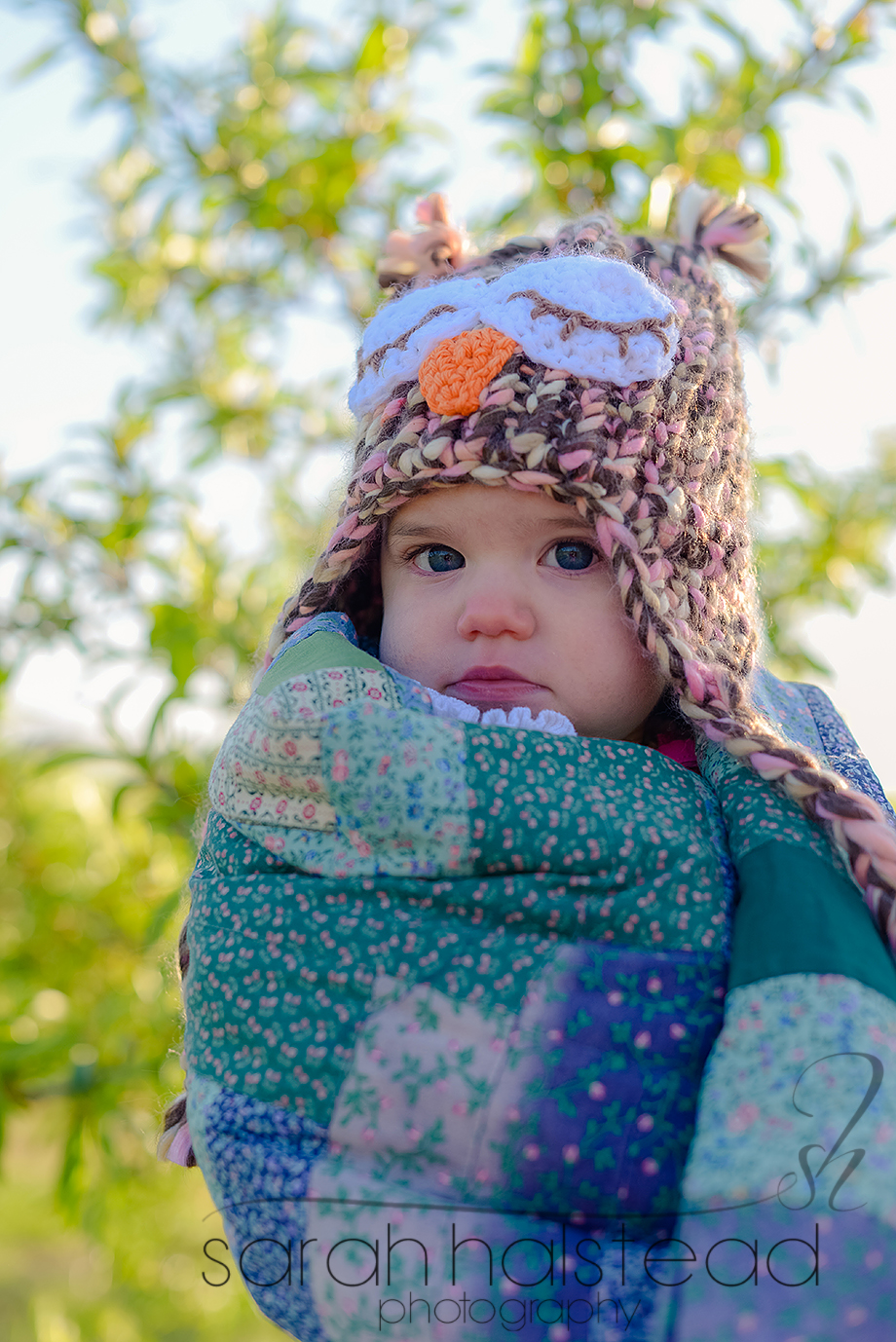 Then she gave me the biggest grin!
You could tell that she is one very loved little girl.
One of my favorites from this afternoons session. Such a sweet moment captured.
You can like my Facebook Page to see more of my custom photography work.
Chesapeake Va Family Photographer