Skyden's mom contacted me to do his Cake Smash Session. We decided to go to Sandbridge beach for his session. Thankfully her husband was with us and carried the high chair down to the beach! Was so helpful and much easier on me. Since it is an old high chair it is pretty heavy
We first captured some photos in his cute little 1st Birthday outfit. Skyden was so easy going and sure did give me some adorable smiles!
Virginia Beach Cake Smash Photo Session
It was so funny the first thing he did was pull on the ribbons and try to eat them. We ended up taking them off so he would concentrate on the cake itself.
My favorite photo from this session. Love the light, his big eyes, and the cake all over his sweet face!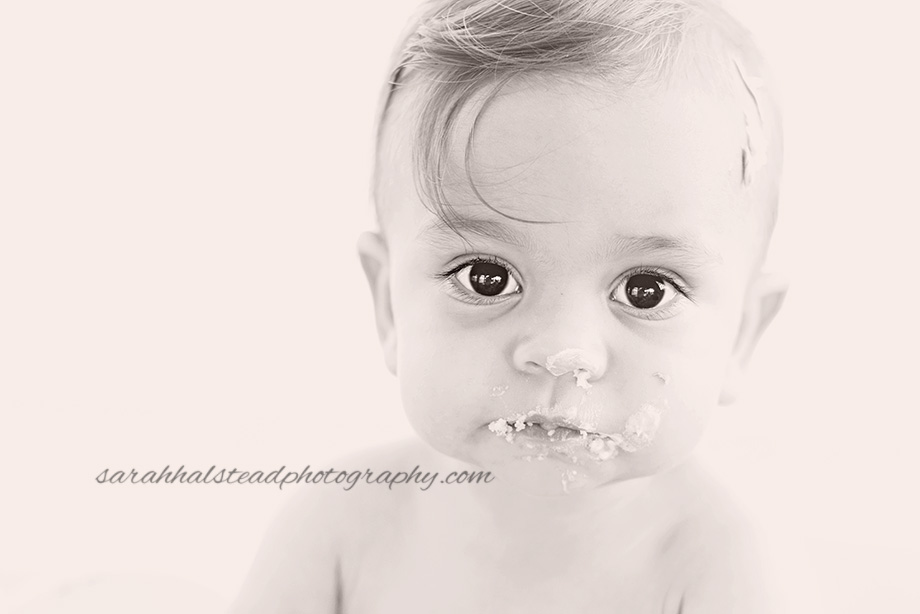 You can see more photo sessions over on my Facebook Page.
Virginia Beach Cake Smash Photo Session